The cannon beach arts association and gallery
The Cannon Beach Arts Association supports, funds, and enhances the arts and artists in Cannon Beach and the region through education, events, and exhibits.
Staffed primarily by volunteers, the Gallery features regional and local artists working in fine arts and crafts in nine curated shows each year. We provide opportunities for emerging and professional artists through our Juried Show Program, Artist Grant Program, as well as internship and scholarship opportunities for youth and adults. Our retail store showcases local jewelry, prints, pottery, and other work by local artists. For more information contact the Program Director, Cara Mico, at director@cannonbeacharts.org or call 503-277-8757.
Cannon Beach Arts Association Staff
Cara Mico, Program Director and curator, attended Otis College of Art and Design in Los Angeles, California. She holds a Master's of Science degree in Arts Administration and Nonprofit Management from the University of Oregon. She is passionate about making art accessible to all and enjoys living on the Oregon coast, where she has made her home for almost 15 years and is excited to serve as Program Director for the Cannon Beach Arts Association where she brings her experience in planning and management to an organization whose mission is strongly aligned with her own. As an artist she understands the importance of the creative outlets and hopes to grow the Associations capacity to bring art opportunities to Oregon's north coast. She has curated over two dozen exhibits, participated as an artist in residence, and has had her work exhibited in several galleries in Oregon.
Email: director@cannonbeacharts.org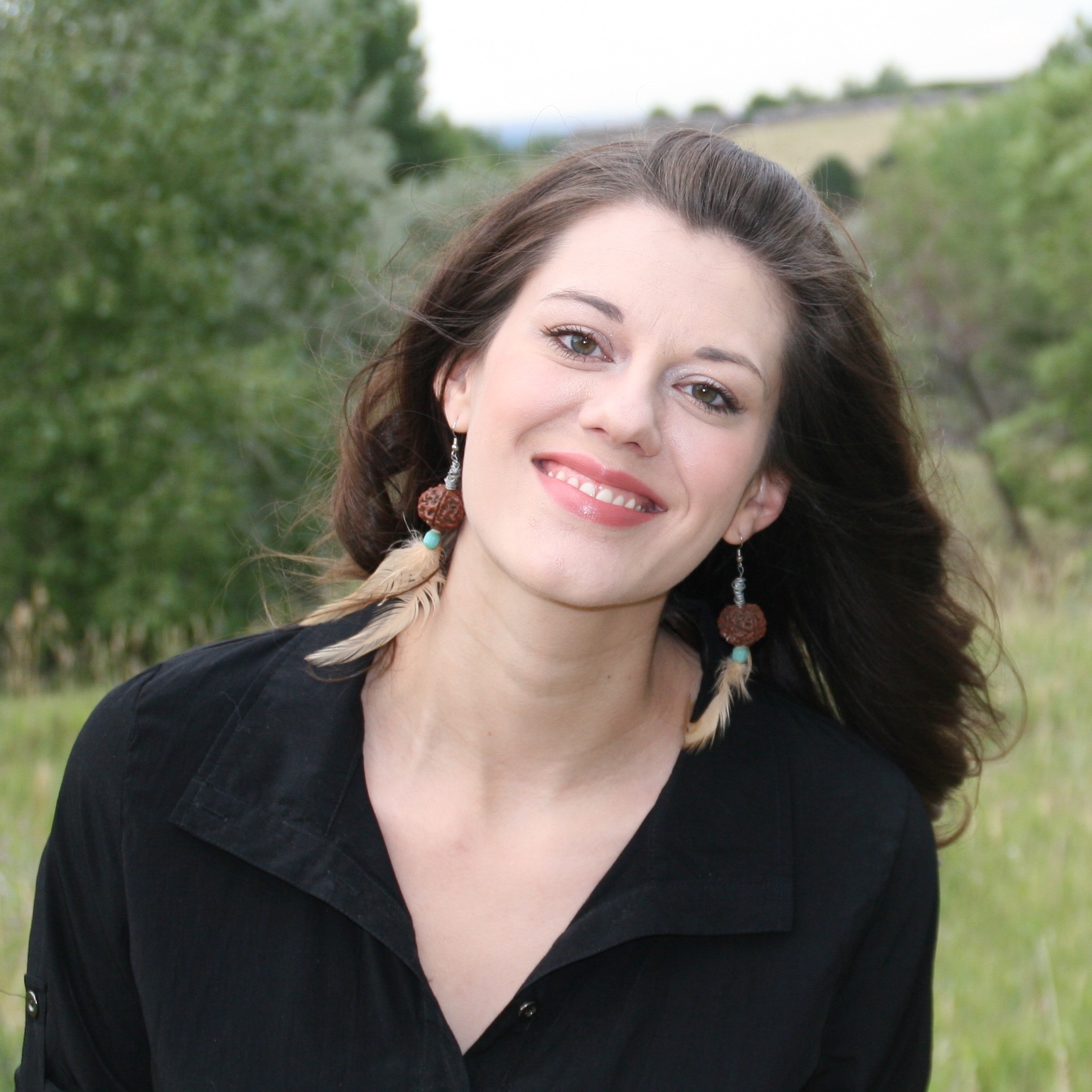 Meagan began painting at the age of 3 with ample encouragement from her creative family and a natural intuition for making art as part of health and healing. She has continued to pursue arts in several creative arenas after receiving her Bachelor's of Arts degree in Visual and Performing Arts, Art History and Psychology from the University of Colorado at Colorado Springs and her Master's of Arts degree in Art Therapy and Transpersonal Counseling Psychology from Naropa University, Boulder. She has worked with preschoolers to teens and their families as a licensed art therapist in the classroom and community and teaches workshops locally. She manages the CBAA Workshop program, Art-in-Schools program, as well as our annual Summer Art Camp.
Email: meagan@cannonbeacharts.org
Bilingual Summer Art Camp Assistant
Andrea assists CBAA's summer art camp program by helping our Spanish speaking camp attendees and families with registration, scholarships, and translations. In addition to serving as the CBAA Summer Art Camp Assistant Intern, she also works at the City of Cannon Beach's Haystack Rock Awareness Program as an Environmental Interpreter and Beach Wheelchair & Inclusivity Coordinator where she is responsible for running the beach wheelchair program and educating the public about Haystack Rock's marine life. Andrea is exploring a future interest in the University of Washington's School of Environment after receiving the dean's personal invitation based on her work in the Cannon Beach community.
Email: info@cannonbeacharts.com
Cannon Beach Arts Association Board
Lila Wickham, President: Lila retired after 40 years in public health, most recently as the Environmental Health Director for Multnomah County. Her dream to live on the Oregon Coast was manifested in May 2014. She remains committed to her passions by volunteering for the national Public Health Accreditation Board as a reviewer and as Co-Coordinator of the Cannon Beach Medical Reserve Corps. In 2015 she joined the Cannon Beach Arts Association as a board member to support arts and artists in the community.
Linda Gebhart, Vice-President: Linda is a retired mathematics teacher working most recently at St. Helens High School and Portland Community College. Upon retirement in 2014 Linda moved to Cannon Beach full time. She served as the Treasurer for the Trails End Art Association through 2016. She is currently a watercolor artist but has worked in other media in the past. Linda joined the Board in 2017 to help make the Cannon Beach Arts Association the best place to showcase local talent along with talent from farther away. Linda also volunteers at the Library and Trails End.
Brigitte Wahlbeck, Treasurer: Brigitte worked in Law Enforcement for 18 years, until recently when she decided to follow her heart and retire from her "you are just a number, Government Law Enforcement job", and relocated to Cannon Beach in 2013. This transition enabled her to create and live a more mindful and heartfelt existence. She is now creating metal art that promotes Love, Encouragement, and a Human connection. All of which are inspirational, motivational, and decorative!
Phyllis Bernt, Secretary: Phyllis is a retired professor of information and telecommunication policy. She also did regulatory and policy work for the Lincoln Telephone Company, and taught English literature and composition at the University of Nebraska. Her academic training is in English literature, and in business administration and accounting. She moved to Cannon Beach in 2012, after spending many happy vacations on the Oregon coast. She continues to teach online courses for Ohio University.
Frankie White: Frankie is an artist and taught Studio Art at the high school level for 35 years. She taught Art Education and Creative Leadership courses as an Adjunct Professor at Gonzaga University. She and her husband moved to Cannon Beach five years ago and split their time between Cannon Beach and Spokane, Washington. Some of her hobbies include walking ancient pilgrimage routes in Europe, tai chi and growing bonsai.
Mark Sokol: Mark has over 20 years experience as a software engineer. Currently Mark works remotely as a Senior Consultant for CGI where he was one of several project leads for the State of Colorado's Health Benefits Exchange which successfully helped over 300,000 Colorado Residents gain access to healthcare and is currently a senior developer and analyst for CGI Federal's Health & Compliance Programs. Mark moved to Cannon Beach full-time with his wife Meagan in 2015. In his free time, Mark enjoys fishing, kayaking, rock climbing, Chinese Shaolin Kung Fu, and playing with his dogs at the beach. As a wood and metal artist, he has a passion for the arts. Mark joined the board in 2017 and looks forward to supporting local community artists.
Pooka Rice: Pooka Rice is a local artist with roots reaching back over 20 years to the "other Astoria" in NYC. She now works out of her studio located in Clatsop County with her partner. She is the Outreach Coordinator for partnering organization, Haystack Rock Awareness Program where she began as a volunteer with her family. Pooka uses art as storytelling devices to drive more meaningful stewardship and connect people to the message of hope that comes with calls to action for behavioral changes necessary to preserve our delicate ecosystem. She advocates championing those with special needs and strives to bring more STEM and ecology-based art to the Coastal community to promote awareness and dialogues relating to issues impacting our oceans.
Bob Kroll: Bob has been a veterinary neurologist for nearly 30 years. He was a member of the Neurology faculty at Oregon Health and Sciences University from 1994 to 1998 and led the Neurology and Neurosurgery service at a large veterinary referral hospital until 2016. Although now semi-retired from clinical practice, Bob still works as a relief neurologist and teaches. He is actively involved in volunteer opportunities related to emergency response. Bob and his wife Nancy have been part-time residents of Cannon Beach since 2006 and moved full time to Cannon Beach in 2019. Bob has been a passionate photographer for nearly 30 years. Bob joined the CBAA Board in 2019 and looks forward to both contributing to the organization and learning more about local and regional art and artists.
Nancy Kroll: Nancy is an RN who retired in 2011 after 34 years of nursing. The majority of her 24 years in the operating room were spent at St. Vincent Hospital where she was in charge of Neurosurgery. She spent the last 10 years of her career as a Hospice nurse for Providence Health System. She and Bob purchased their home in Cannon Beach in 2006 and have split their time between Cannon Beach and West Linn for 13 years. She enjoys volunteering with MRC, Red Cross, and the North Coast Land Conservancy. She is very happy to move to Cannon Beach in 2019.